Project Type
Startup

New Product Development
Skills used
Service Design

Product Strategy

Information Architecture

UX Research

Usability Testing

Marketing

Analysis

Conversion Optimisation

Branding
After returning from MetroDesk and having been truly bitten by the startup bug, I started to look out for any problems to solve that could potentially be turned into a business.
After some bad experiences in vape shops, I came up with the idea for Craft Vape Club - a monthly subscription box for vapers.
My initial thought was to set up a simple "Subscribe & Save" style e-commerce business - instead of having to go to the shop to buy the same refill every other day, a box would arrive containing your months supply, all at a discount to you. However, I wanted to better understand the market opportunity so I set up a survey to find out how and why people had gotten into vaping, their current buying habits and importantly what problems/issues they had.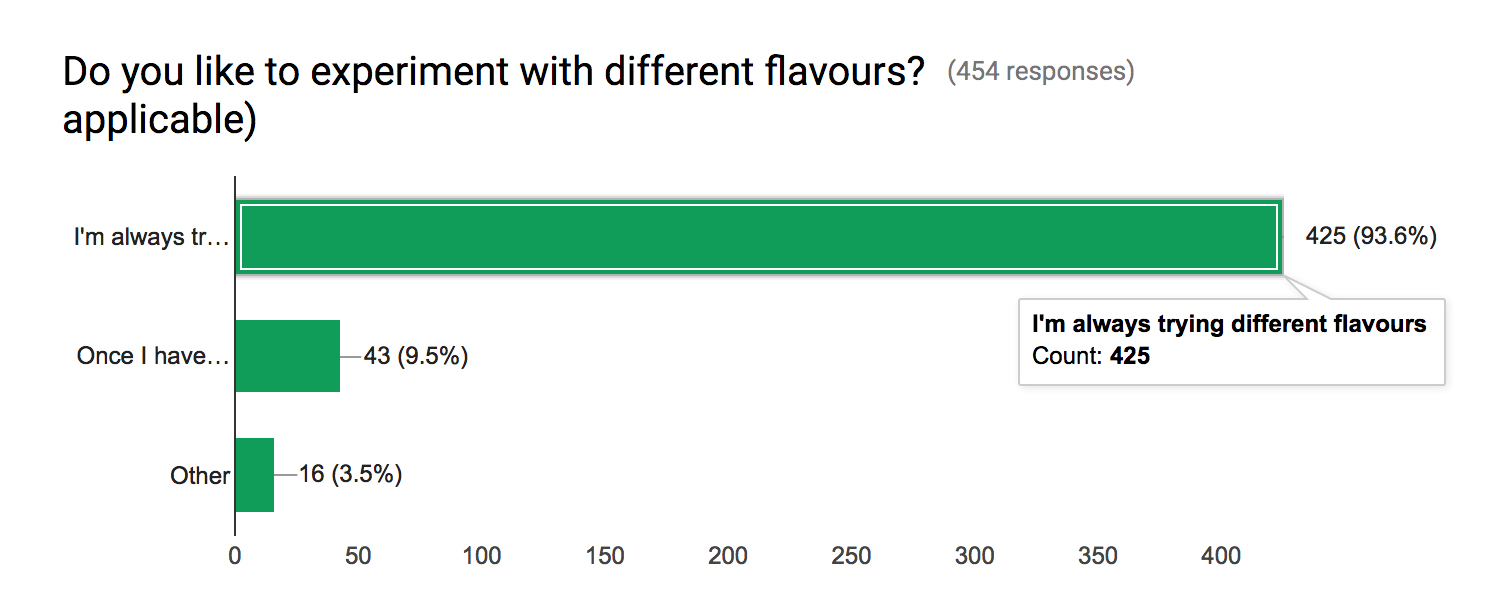 I originally hypothesised that people would want recurring orders of their favourites, but experimenting and trying different flavours was the clear opportunity.
What I found online was a hugely passionate community of people in reddit groups, Facebook groups and on Twitter who had used vaping to stop smoking cigarettes and were huge advocates. For new product development, these passionate groups of people are an invaluable resource for finding a common problem worth solving.
After creating a landing page where people could register their interest and getting over 700 signups inside a month, I set out to build the website using various third party services. I used Shopify as the e-commerce solution, Typeform for the 'flavour profile' form and Airtable as my relational database and way of choosing the contents of each customers bespoke monthly box. I ended up with this technology stack after much trial and error, initially using Google Sheets to manage orders and preferences. Once this got to breaking point, I was then able to architect better processes as I understood precisely what needed to be automated.
The most important learning from both Craft Vape Club and MetroDesk has been the need to get in between the problem, doing things that don't scale and understanding the manual operations and processes before trying to automate them with technology. Often we can rush straight into designing a technological solution, without truly understanding what we're designing a solution for.
I've had some great feedback and someone even felt compelled to blog about the sign up experience.
In spite of strong sales numbers and most importantly high engagement and feedback from members, I had to retire the idea due to legislative changes in the space that meant growth became prohibitive - namely an advertising ban in the UK. Whilst being responsible for the entire business was hugely rewarding, I learned that being a solo founder is an extremely tough endeavour - especially when confined just to evenings and weekends - and I much prefer and value the rewarding relationship of being part of team.